THE BATTLE OF RICHMOND KY.
Mission : Fri - Sat Aug 28-29, 2021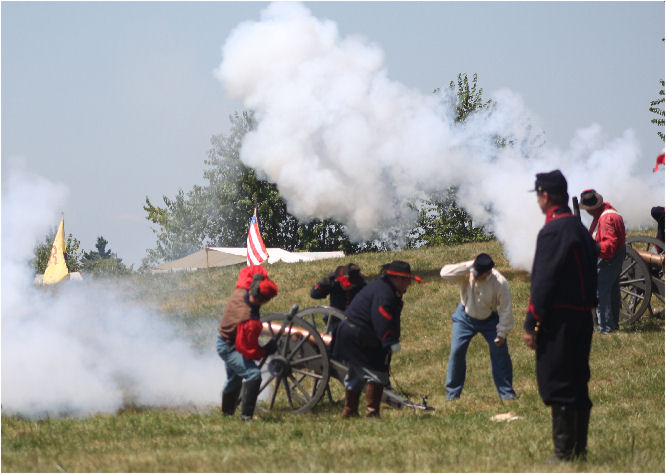 FRIDAY we will camp near a Johnny Reb encampment. Explore the cemetery at night, sleep surrounded by battle ready soldiers,
Then on Saturday, we will integrate into Civil war life in the 'town', then watch the battle on Sat afternoon.
We return on SATURDAY about 3pm immediately after the battle.
BRING EXTRA MONEY FOR LUNCH ON THE BATTLE FIELD.
Friday, each scout will travel to Richmond Battle Site and meet at the (A side) at the A-B border fence line (shown yellow in map2 below), in the parking lot at 6:30-7 pm .
SCOUTs CANNOT SHARE VEHICLES. Each parent must drive their scout(s) to the venue.
Parents do not have to stay. Only registered adults can stay. For now, covid forces us to travel this way.
Each scout will camp in his own tent. No sharing (except brothers)
Bring your own tent, or use 1 of the troop tents.
Along with regular clothes, & class A uniform, bring Civil War era outfit: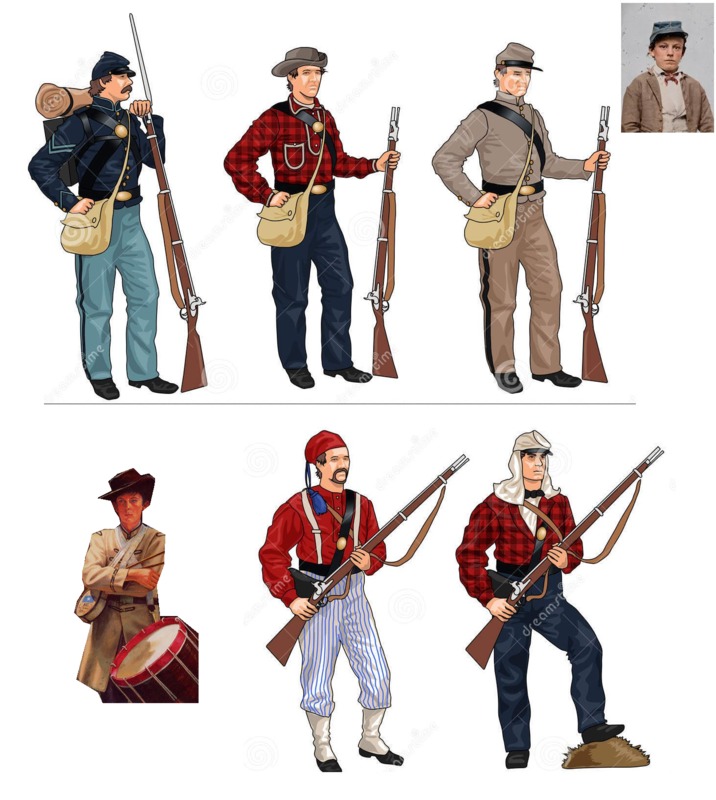 We will wear CSA outfit (above) during the day as we wander thru rebel encampments

We will wear BSA CLASS A UNIFORM THROUGHOUT THE BATTLE (about 2 pm)...

Wear some Under Armour or other wicking shirt underneath , it may be hot.
Cost : $20.00
FORMS:
Maps : Google map of our site Local Info: LOCAL INFO WHEATHER
Suggested Packing List:
Camp Equipment
__ CLASS A -BSA UNIFORM
__ CLASS A -CSA Civil War era outfit. CSA or Union uniform or neutral prospector/explorer.
__ Under Armour (or some wicking shirt) It could be hot!!
__Day Pack
__TENT
__Compass
__Boots
__Sun screen
__Clothes (change of clothing change of socks, underwear, B class t-shirt, long sleeve shirt for sun protection)
__Snacks (for the trip )
__Flash light / Head light
__Batteries
__ Water bottle (filled with water)
__Backpack (to carry all your clothes & equipment)
__Sleeping bag
__Sleeping mat / pad
__Personal Eating Utensils (plate, cup, spoon / fork – or mess kit)
__Hygiene Kit (Toothbrush, toothpaste, soap, hand sanitizer)
__Toilet Paper in a Ziplock bag
__Matches
__Emergency kit (including a whistle, pocket knife, emergency blanket, etc)
__Scout Handbook
__Wet Weather Protection Gear (Rain Jacket and Pants- pants are optional)
__Personal First Aid Kit
NO ELECTRONIC DEVICES ALLOWED ON TRIP. (gameboys, DVD players, phones)
NOTICE!!
Sheath, butterfly, and survival type knives, etc. are not allowed on
the reservation. IF brought, the Scoutmaster should hold them until the Scout returns home.

All fuel (propane, white gas) must be checked in and held by an adult until it is needed. Only adult leaders should handle fuel.
maps GOOGLE MAP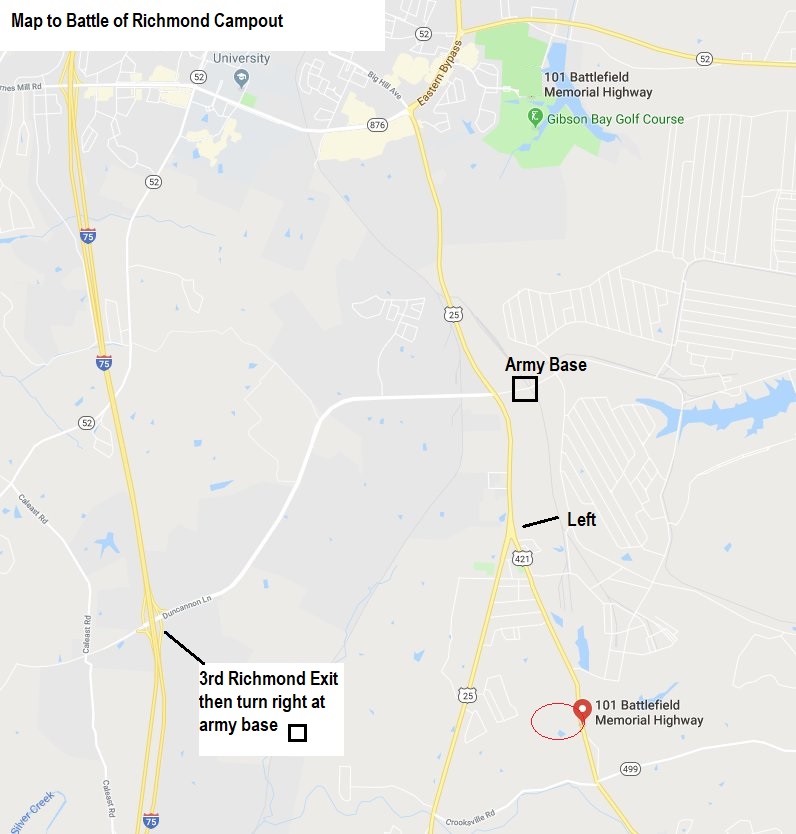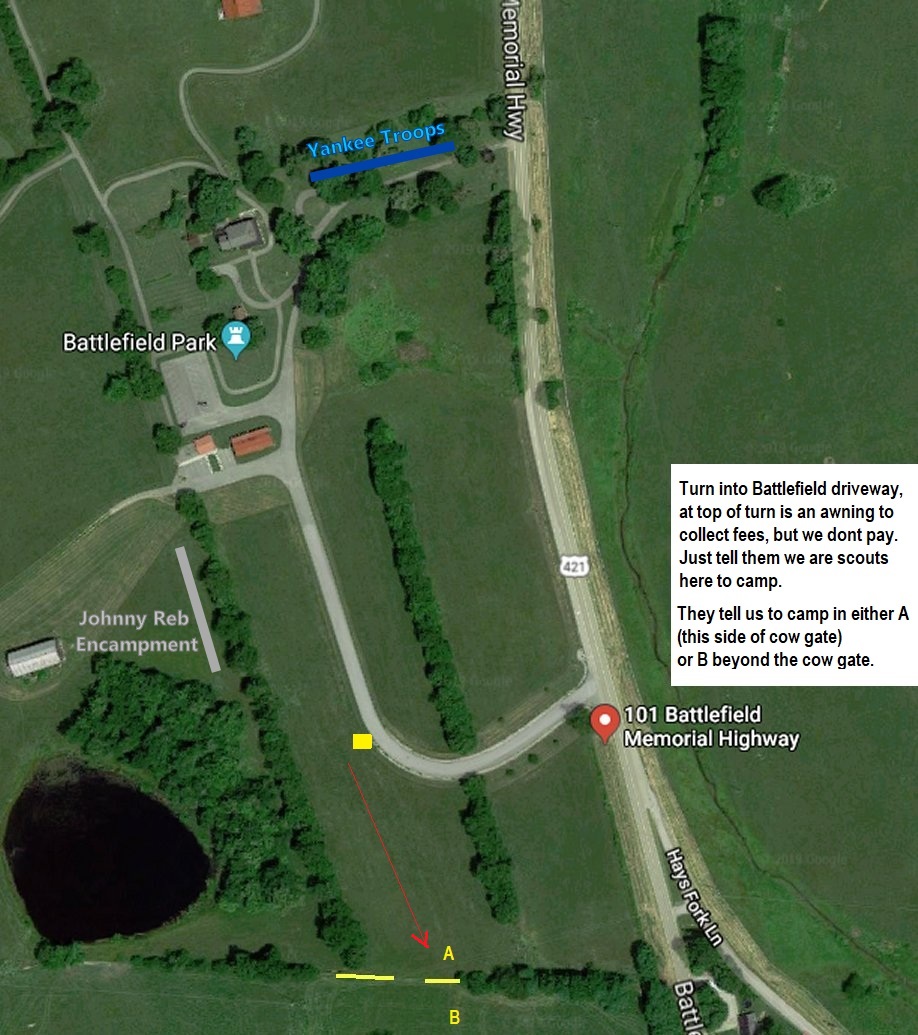 Support:
Local Emergency: