TRAVEL PLAN to Red River Gorge TUNNEL RIDGE RD CAMPSITE
We will travel as a convoy to RRG via Mountain Parkway, then exit at Slade KY.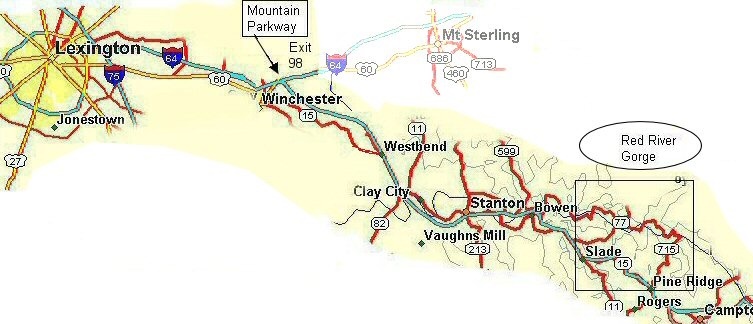 Once we exit MP, turn left to the gorge, then right, past the Shell gas station onto Campton Rd.
Travel 3 miles and turn left onto Tunnel Ridge Rd.
We will stop at Archaic parking lot to investigate the area to see if there is a crowd there.
All cars should pull to the right on Tunnel Ridge Rd since only 2 cars can fit in the parking lot.
If the site is full, we will travel to the next lot Fort Ancient, and so forth down the road.
Once we have picked a site, scouts can unload their car there at the roadside and walk into our site.