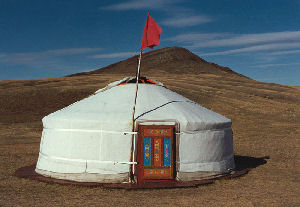 Camping Operations Order:
Mission : Sat MAR 7-8 , 2020 YURT campout in Chilo, OH.
Arrive around 8:30-ish am, we will depart Saturday at 9 am and travel to Chilo OH, show up a half hour early to load gear.
We will be crossing the Ohio River by ferry at Augusta, Ky (near Maysville map ) then travel north to Chilo Lock 34 Park.
Boys will be working on 1st class cooking, orienteering, and pioneering as well as basic scout skills.
We will be sleeping in the yurts (heated via stoves), - but will need sleeping bag, pad, and pillow. IF YOU WANT CREDIT FOR CAMPING MERIT BADGE, BRING A TENT TO SLEEP IN OVERNIGHT.
Return Sun about 3 pm.
Adults may bring a cot to sleep on.
DQ on the way home. (have a little extra cash for this)

Boy Scout Cost $20.00
Webelos cost = $0
Permission Slip : PERMISSION (download this and fill out on your PC, then just change the DESTINATION for each trip)
MEDICAL FORM : MEDICAL FORMS AB&C - Each scout must have a the part A/B filled, no need for the physical.
Map : 89 miles Yurt google map
Local Info: Chilo Lock Park, WEATHER , Ferry Authority
Suggested Packing List:
Camp Equipment
__ 1 Complete Scout Uniform CLASS A (Mandatory). Boy scouts AND Webelos
__Scout Handbook
__Deck of cards (or some card game) but NOT any board games since there's no room.
__Day Pack
__COMPASS!
__Boots (good hiking boots)
__Coat
__Clothes (change of clothing change of wool socks, change of liner socks, underwear, tee shirt, long sleeve shirt)
__Snacks (for the trip )
__Flash light / Head light
__Batteries
__Water bottle (filled with water)
__Backpack (to carry all your clothes & equipment)
__Sleeping bag
__Sleeping mat / pad
__Personal Eating Utensils (plate, cup, spoon / fork – or mess kit)
__Hygiene Kit (Toothbrush, toothpaste, soap, hand sanitizer)
__Toilet Paper in a ziplock bag
__Matches
__Emergency kit (including a whistle, pocket knife, emergency blanket, etc)
__Wet Weather Protection Gear (Rain Jacket and Pants- pants are optional)
__Personal First Aid Kit
__Extra money for Dairy Queen
Carryon for the bus:
In a plastic bag – bring the clothes you will change into after travel (we will leave ALL uniform pieces – including Scout socks on the bus so we can travel home in clean uniforms).
NO ELECTRONIC DEVICES ALLOWED ON TRIP. (gameboys, DVD players, phones)
NOTICE!!
Sheath, butterfly, and survival type knives, etc. are not allowed on
the reservation. IF brought, the Scoutmaster should hold them until the Scout returns home.

All fuel (propane, white gas) must be checked in and held by an adult until it is needed. Only adult leaders should handle fuel.
Support:
Local Emergency: