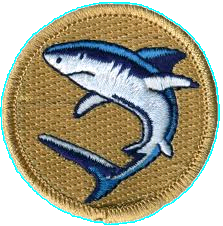 SWIM TEST for summer camp at Northside YMCA .
ATTEMPT #2
Swim test must be taken EVERY YEAR.
YOU MUST PASS SWIM TEST TO: Canoe, Kayak , Whitewater rafting (ANY boating) or to swim in deep water.
Those with any unfinished Swimming merit badge requirements may finish them after the test.
If you miss the test, you can take it again the day we arrive at summer camp.
YMCA test: Friday May 25 , 7-8:30 pm. $0.00 -NO CHARGE
381 West Loudon Avenue
Lexington, KY 40508-3730
(859) 258-9622
WHERE TO GO:
Enter the front door
Tell front desk you are here to take swim test
Walk to mens room , and into pool area..