SWIM TEST for summer camp at Whitaker YMCA .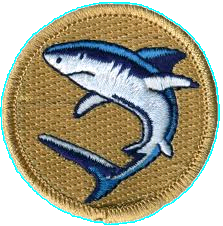 Swim test must be taken EVERY YEAR.
YOU MUST PASS SWIM TEST to do anything in water : Canoe, Kayak , Whitewater rafting (ANY boating) or to just swim in deep water.
We may have time to make up any missing Swimming merit badge requirements take at camp. (ie. swim to bottom & retrieve object, etc)
If you miss this test date, you can take the test again the day we arrive at summer camp.
WHERE: Whitaker YMCA (in Hamburg area) MAP to the Whitaker YMCA
2681 Old Rosebud Rd, Lexington, KY 40509
WHEN : Friday May 21st 2021 , 630pm -730 pm. $0.00 -NO CHARGE
WHAT: Test consists of: Swim 4 lengths of the pool:
Jump feet first into water over the head, level off, and begin swimming. Do not propel yourself forward using the jump.
Swim first 3 lengths in a strong manner using one or more of the following strokes:

sidestroke

,

breaststroke

,

trudgen

, or

crawl

then swim the

LAST

length using an

easy resting backstroke.
rest by floating for 1 minute
Whitaker Family YMCA
Aquatics Dir. Grace Watts, also: Steven Murry, smurry@ymcacky.org, 859-543-9622, Sarah's: Woddard & Phillips