SUMMER CAMP T-SHIRT DESIGN CONTEST
It's time for summer camp and with that a new t-shirt design. All scouts my submit a design to be picked
to be the official summer camp shirt. Appy this to ART or GRAPHIC ARTS merit badge
BE SURE TO PUT THE YEAR SOMEWHERE IN THE DESIGN.
Submit your entries to me or Mark Vranicar or bring them to the meeting.
DEADLINE IS May 14, at Court of Honor , when we pick the winner.
PAST WINNERS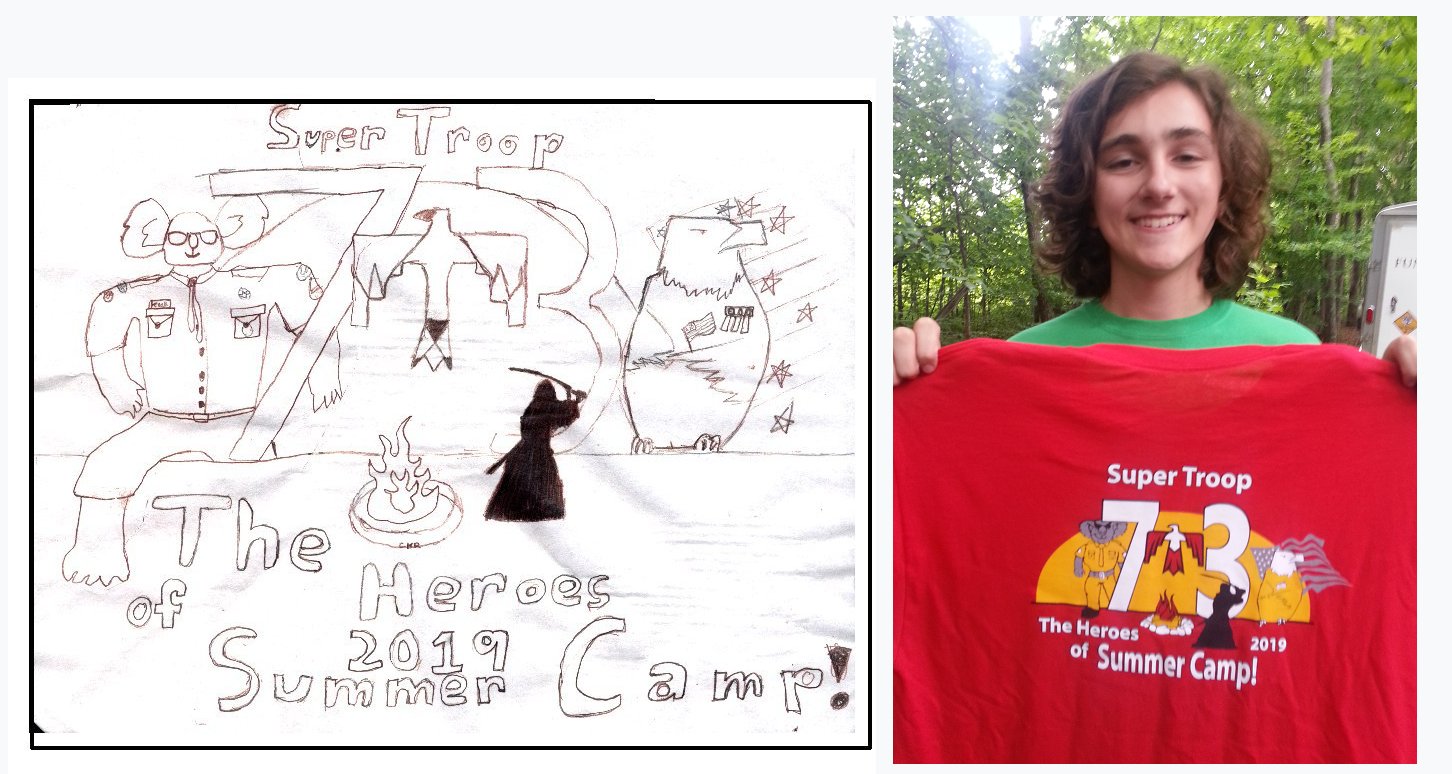 2019 Curtis
2018 Nicholas 2017 Gabe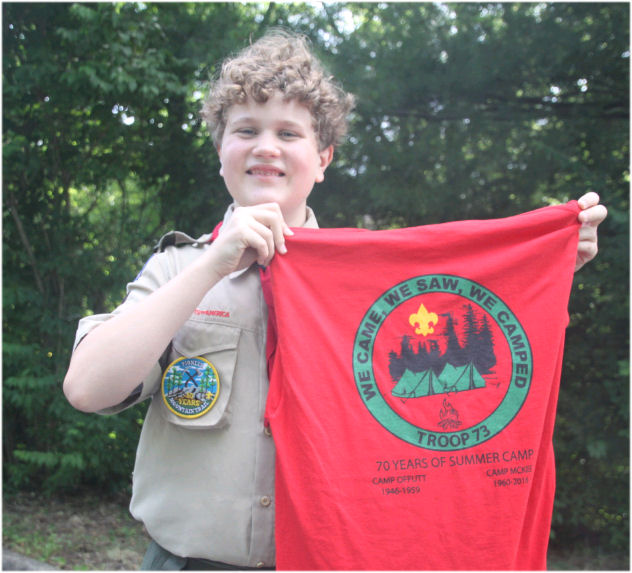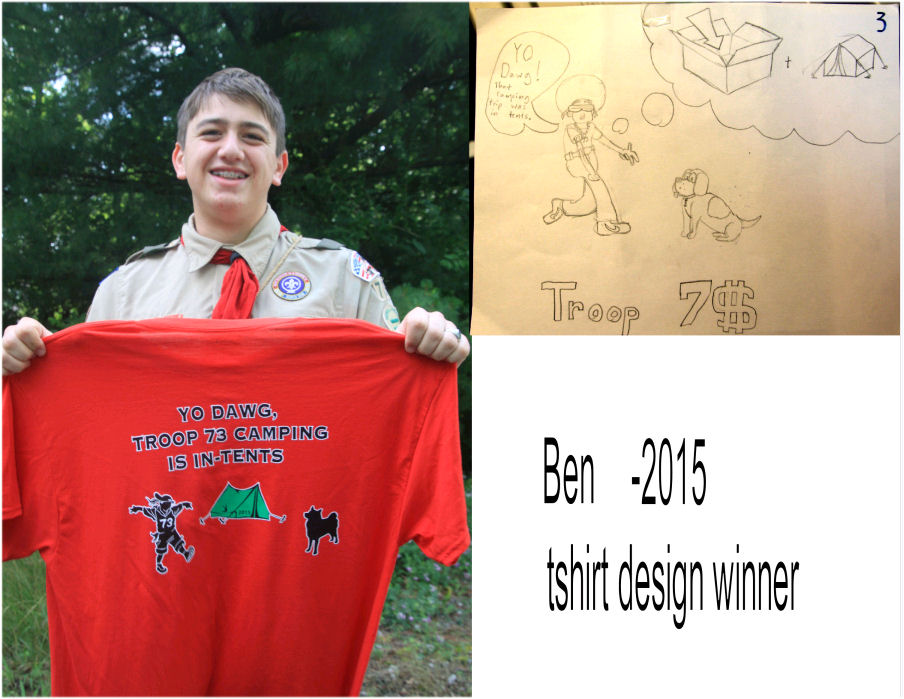 2016 Luke 2015 Ben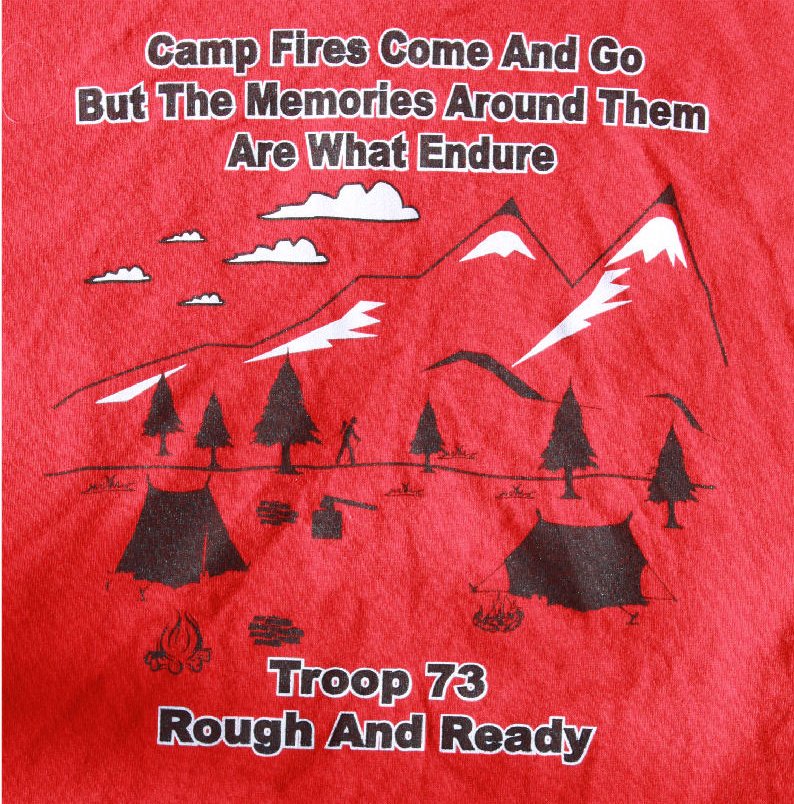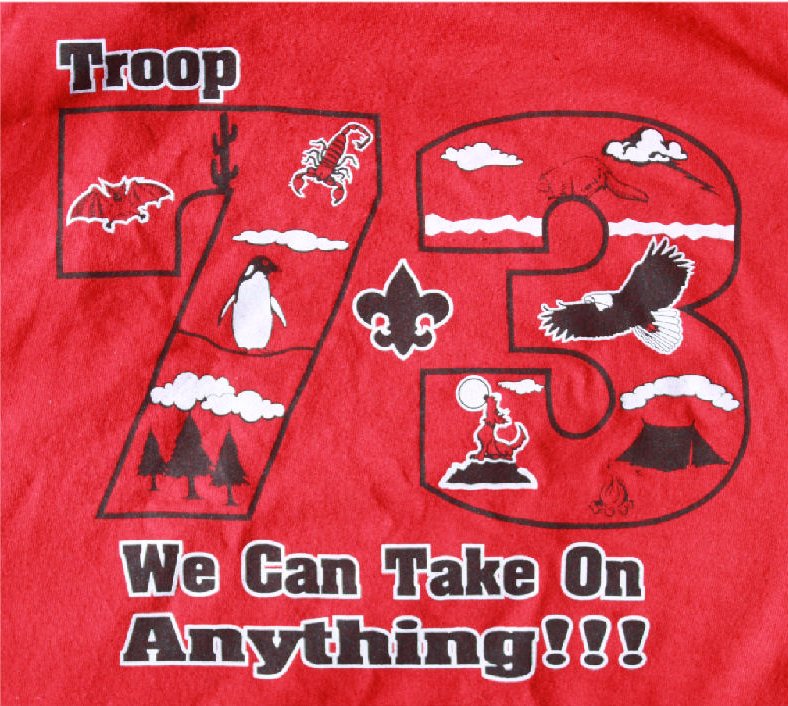 2014 Nicholas 2000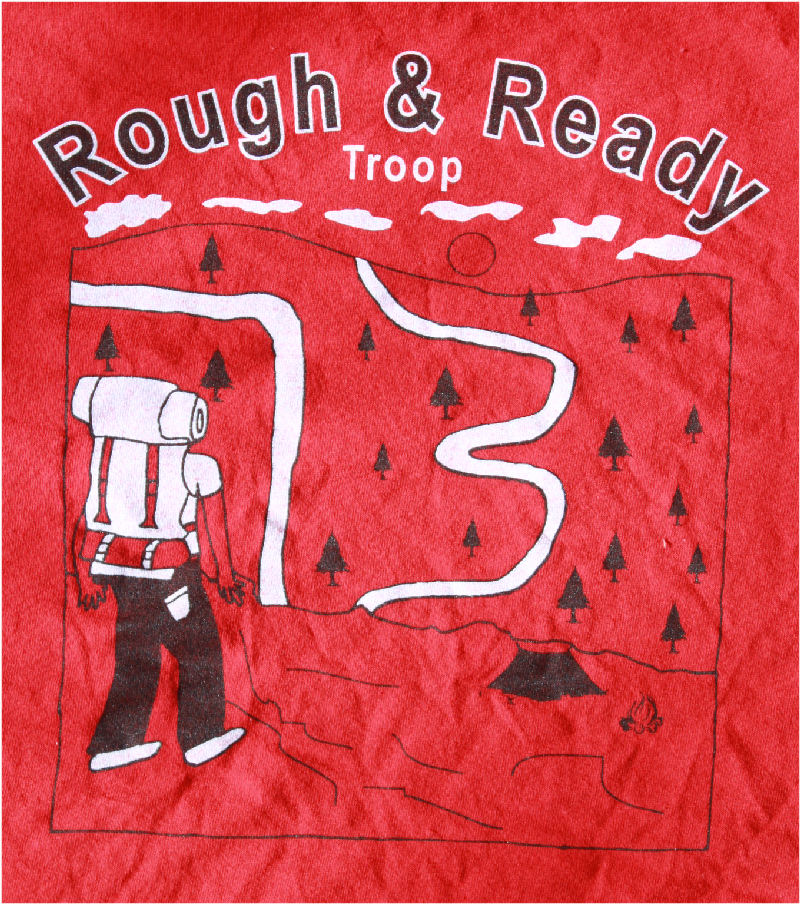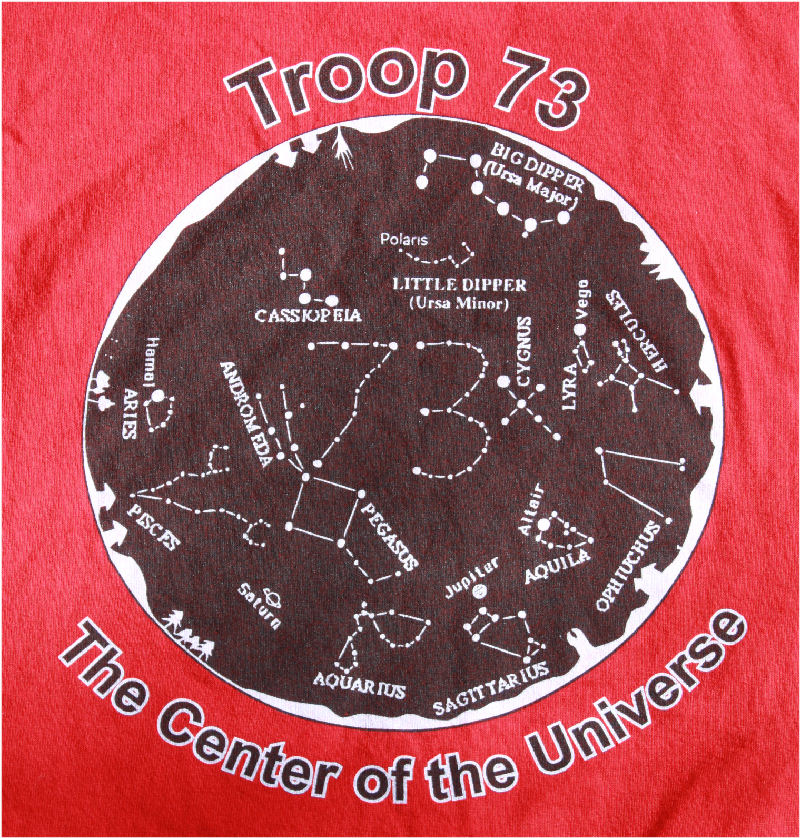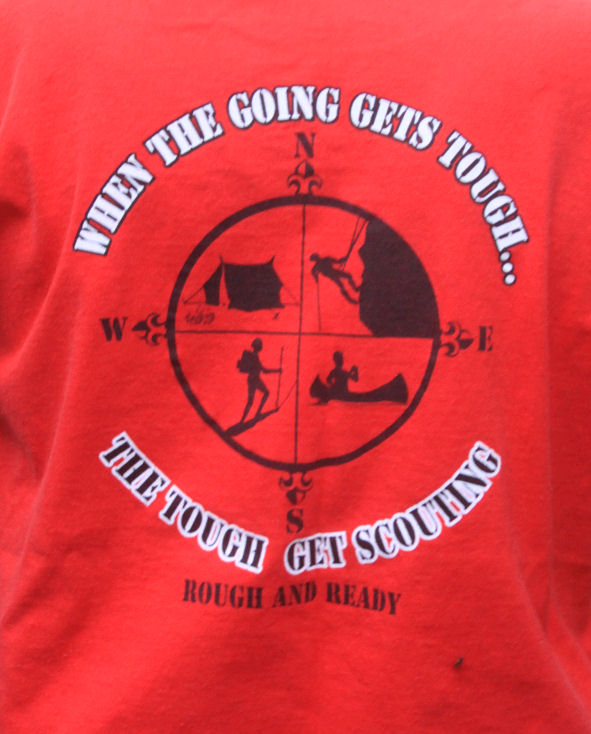 2008 2010 Nathan Vranicar
It's time once again to order the shirts for Troop 73. The order traditionally is placed at a time when the Scouts and Leaders go to Camp McKee for Summer camp. Each Scout and Leader attending camp is given one shirt of their size free as an incentive for going to camp. The shirt designs are submitted and voted on by the Scouts in the Troop. This year's winner is the design of the hiker overlooking the hill. I as an adult in the troop can relate to that.
I need your Name, Quantity and size for each person you wish to order.
As in the past, shirts are available to anyone in the Troop who wishes to purchase one for $10 each. Remember that each person going to camp receives one free. If you would like to order a shirt I need you to email the following information within two days to the following address:
I am meeting with the supplier on Thursday and I need to have a quantity to give him by the weekend. Please order quickly… If you have already given your order to me please go ahead and email it again just to make sure that it is documented in the total. Thanks and I hope that everyone enjoys the shirts. The Scouts always take pride in something that they take ownership in!